About Us
News
01/11/2019

Non-Woven Microfibres VS Traditional Microfibres

11/20/2018

Guide of Specialty Wipes for Labs and Cleanrooms i...
Contact Us
Hangzhou Non wovens Limited
-Leading Spunlace Manufacturer
Sales office:1-3-1402, Xiangti, S304&Hongda Rd,Tangxi Town,Yuhang,Hangzhou,China
P.C:311106
Tel:0086-571-86357078
Fax:0086-571-86357078
E-mail: sales@hznonwoven.com
About Us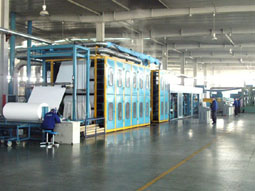 Hangzhou Nonwoven Limited provides printing non-woven fabrics: spunlaced non-woven fabric, chemical bonded non-woven fabric.
Our non-woven products are as following:

1. Wipes: spunlace wipes, chemical bonded wipes, needle punch wipes, spunlaced wood pulp wipes, cellulose fiber wipes, absorption oil wipes, ultra-fine fibers wipes(superfiber wipes), antibacterial wipes, air laid paper, and so on.
2. Wet wipes:baby wipes,car care wipes,pet wet wipes,etc
3. Beauty and healthy products: beauty towel, facial mask, cotton make-up remover, magic towels, and so on.
4. Non-woven printing and printed non-woven: the provision of non-woven printing and printed non-woven.